Bring out your inner child!
We appreciate the fun side of life and are offering all adults the chance to bring out their inner child! For travel from 04 – 31 March, experience beautiful Whitehaven Beach and Hill Inlet and enjoy special Whitsunday snorkelling locations on either our Northern Exposure or Southern Lights tours for just $102 per person….a saving of $57!

Upgrade to the Ocean Rafting Fly & Raft package, including a 60 minute scenic flight to the Great Barrier Reef. Adults pay the child price of $349 per person…a saving of $50!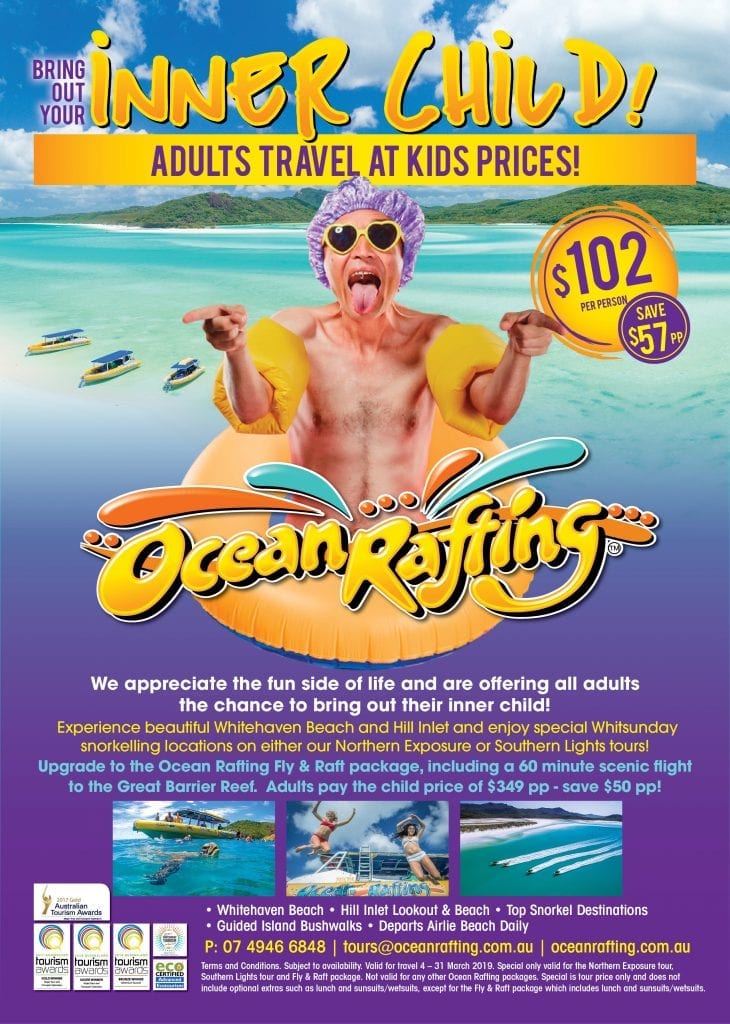 Terms and Conditions. Subject to availability. Valid for travel 4 – 31 March 2019. Special only valid for the Northern Exposure tour, Southern Lights tour and Fly & Raft package. Not valid for any other Ocean Rafting packages. Special is tour price only and does not include optional extras such as lunch and sunsuits/wetsuits, except for the Fly & Raft package which includes lunch and sunsuits/wetsuits.