Whale season is in full flow here in the Whitsundays! With sightings of these gentle giants occurring most days on our Northern Exposure and Southern Lights tour.
Guests this week have been treated to a number of sightings including some amazing behaviours such as breaching, tail slapping and fluking as seen in this image below!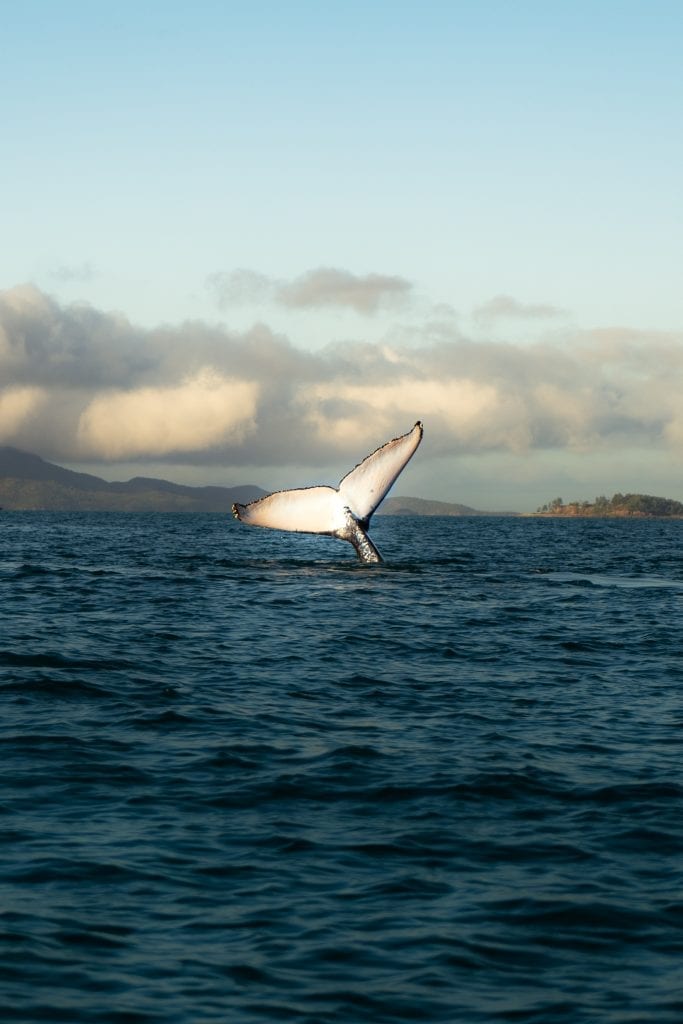 The reason for these different behaviours is still unknown, scientists believe it could be for communication, to attract a mate, to clean itself of parasites or maybe just for fun! Some research even suggests this behaviour fluking can be used to save energy on their long migrations. Using their tail as a sail! Whale sailing!
This image is not only easy on the eye but incredibly useful in terms of identifying specific whales. The unique shapes and patterns found on their tails can be analysed by cutting edge image processing to track specific whales over time. This is incredibly important because Humpback Whales were once considered endangered. Tracking and monitoring these beautiful animals can help leading scientists and marine park managers protect these incredible mammals.
Want to learn more about Humpback Whale, click here for a full write up of the largest of the Great 8 found on the Great Barrier Reef.