Explore the 'Wild Side' of the Whitsundays and Great Barrier Reef with multi-award-winning Ocean Rafting and our Reef Seeker educational package! 
Join our Eco Hosts, Master Reef Guides and Marine Biologists on an interpretive and hands-on guide to the Ecological, Biological, Cultural and Geological beauties of this World Heritage Listed paradise.
With personalised guided snorkelling tours, you will have the opportunity to collect valuable data and learn about key marine species, reef threats and the vast diversity of the Great Barrier Reef, with your findings contributing to the Great Barrier Reef Marine Park Authority's monitoring program, 'Eye on the Reef'.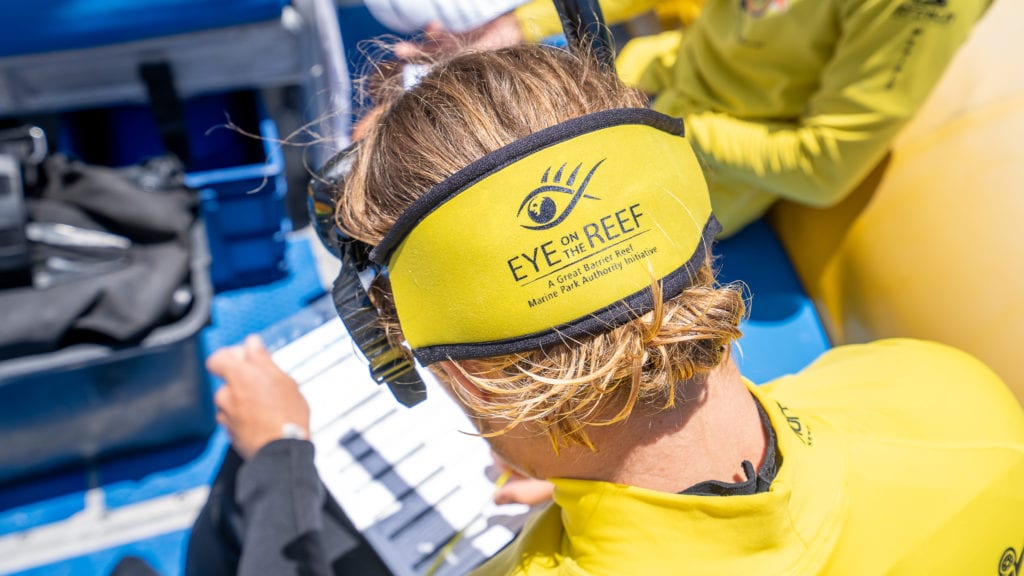 With a focus on education and learning,  Our experienced crew can tailor the tour to ensure you get the most out of your Reef Seeker experience. Our team has the knowledge and resources to align with the school's curriculum so that your day can perfectly complement in class learning. Not a school group? No problem, this inspiring and hands-on tour is perfect for any reef enthusiast to get a taste of being a Marine Biologist for the day! Ocean Rafting's exclusive access and permits to the Whitsunday region will provide you with the best snorkelling spots that will give you the ultimate Whitsunday and Great Barrier Reef experience!