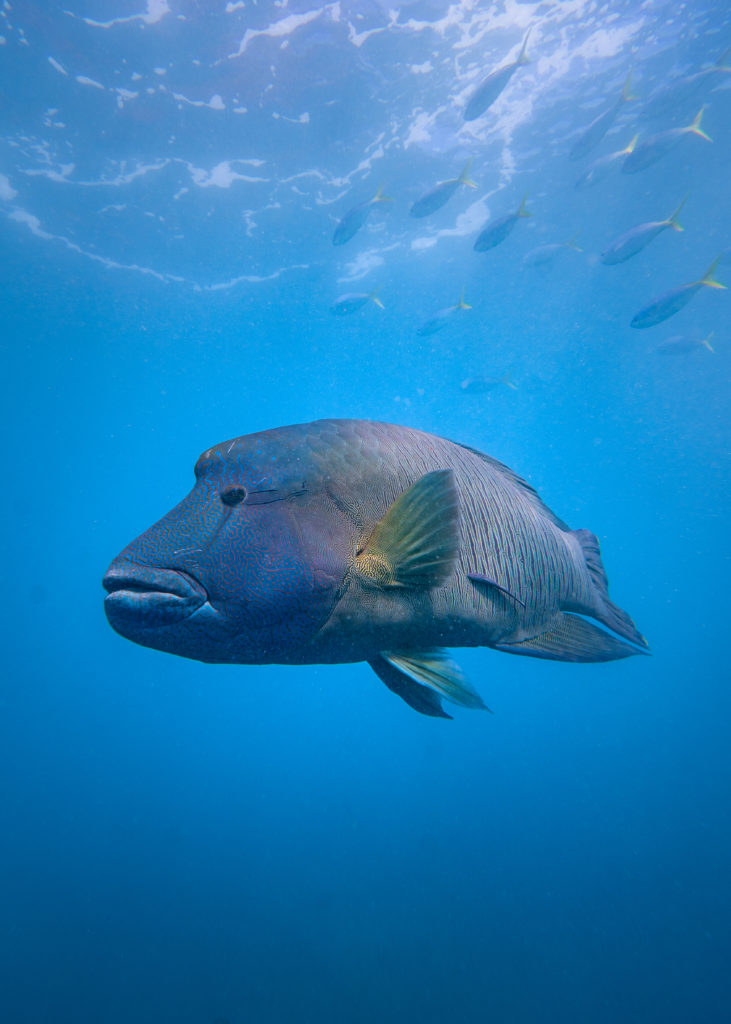 This week we bring you one of the Whitsundays living legends. George, the Humpheaded Maori Wrasse, is a guest favourite onboard our Northern Exposure tour, with George being the resident male at one of our favourite snorkel locations.
We spent some time hanging out with George whilst surveying Manta Ray Bay on Hook Island as part of the Reef Protection Initiative. George is not only an iconic member of the Whitsunday community but plays an important part in the Great Barrier Reefs ecosystem and is one of the only known predators of the Crown of Thorns Starfish.
The Maori Wrasse is considered one of the Great 8 iconic species found on the Great Barrier Reef. Want to know why? Click here for more information on this handsome fella.