The Great Barrier Reef Marine Park is home to many different habitats. Ranging from coral reefs, mangroves, islands and beaches the Whitsundays really showcases everything that the GBR has to offer. Thats why this week, were showing off Hill Inlets famous soldier crabs!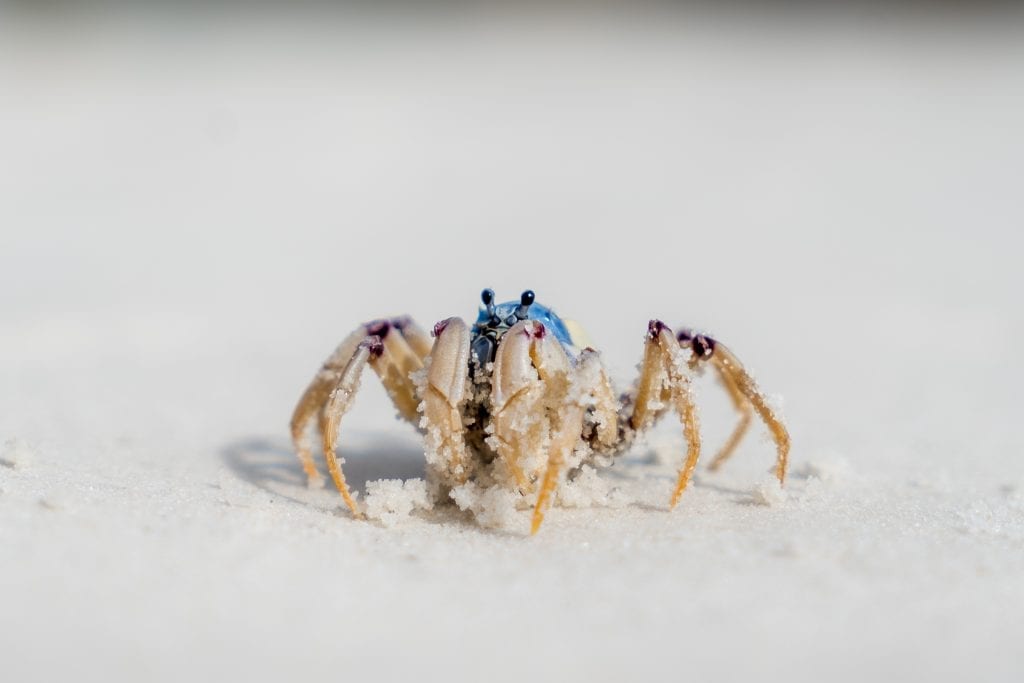 These little guys form 'armies' during the low tide and with Ocean Rafting's ultimate access to Hill Inlet, if the tides right, we will put you in the best spot to see these iconic little crustaceans. Identified by their powder blue colour, these tiny critters can be found in their thousands across the tidal flats of Hill Inlet.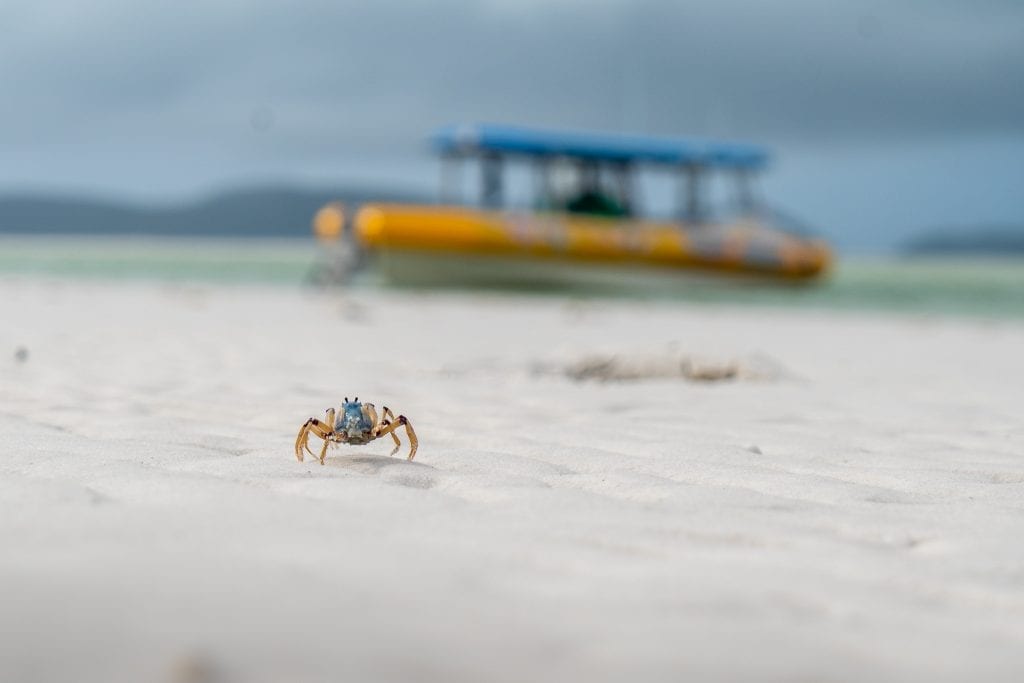 Soldier Crabs actual feed on small microscopic organisms in the sand called detritus. Filtering through the sand they leave small rolled up pellets of sand behind them whilst they explore the beach. During the higher tides, these crabs will burying themselves in the sand to hide themselves from the Cow Tail Rays that occupy the Inlet during the higher tides.
Did you know…? Soldier Crabs are one of the few species of crabs known to be able to walk forwards and backwards, as well as side to side?!