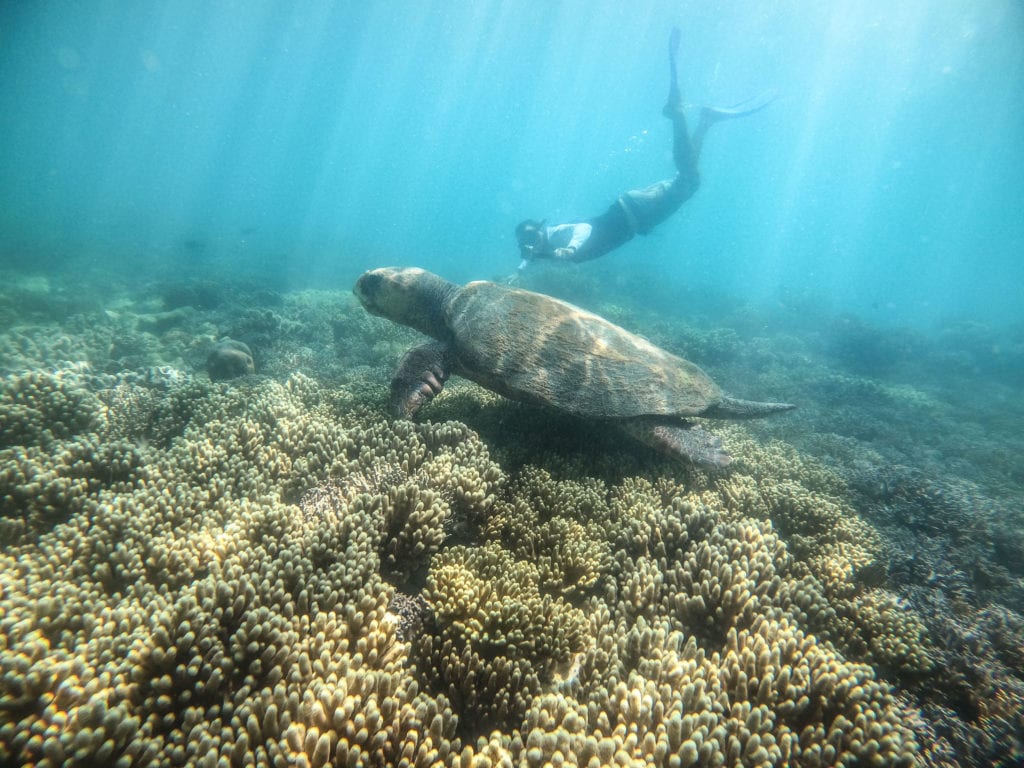 The Great Barrier Reef and the Whitsundays are home to over 1650 species of fish, over 600 species of coral and 6 of the 7 species of sea turtle. Now, although turtle sightings are common on both our Northern Exposure and Southern Lights tour. Green Sea Turtles and Hawksbill turtles are by far the most common.
This week our guests had an incredible encounter with a prehistoric chiller! The Loggerhead Turtle! With only a handful of these amazing creatures sighted on our tours each year. What made this encounter even more special was the shot below! Capturing two different species of turtle in the same shot.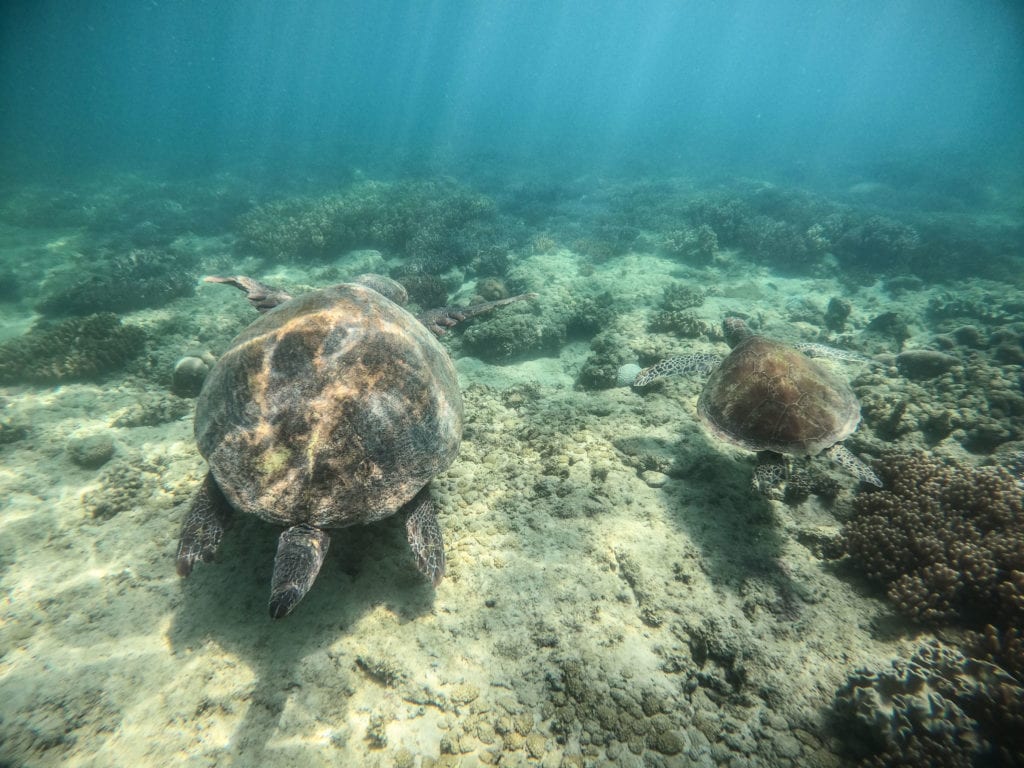 Identifying turtles can be tricky, but it is easier to identify when they are side by side. Why they came together, we cant be sure, but we like to think they are just mates! For more information on these amazing creatures, please read our full write up here.