Goanna's – Whitsunday Islands very own beach Dragon!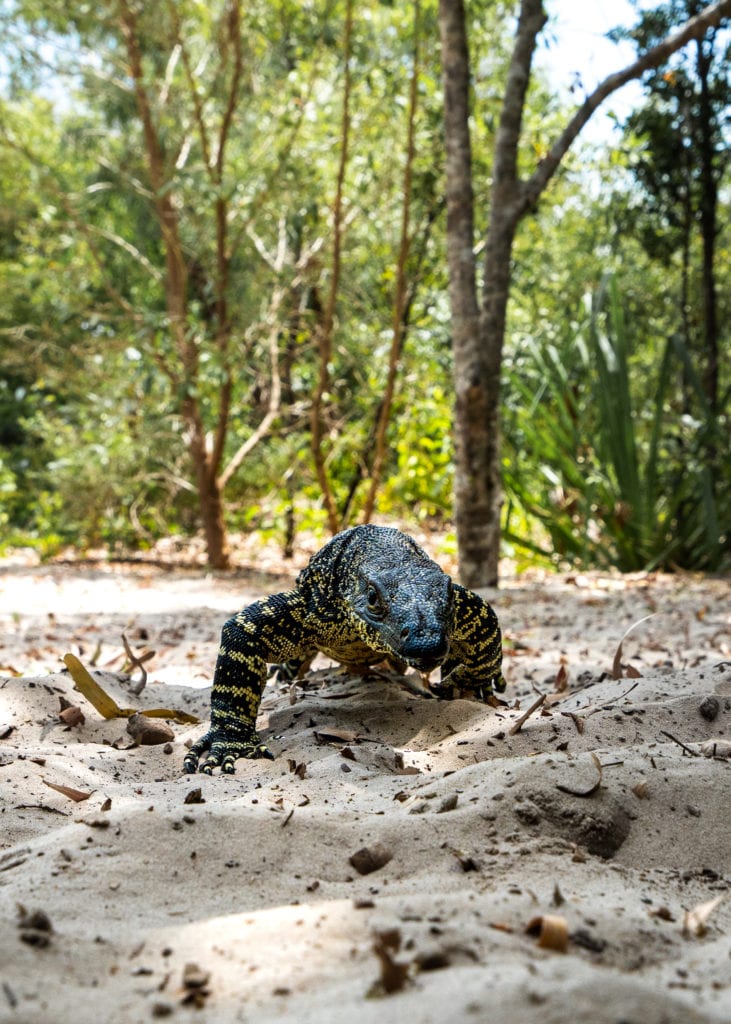 Goanna's are a regular sighting on Ocean Rafting. Both on the Hill Inlet Bushwalk and at the South End of Whitehaven on the Southern Lights Tour.
Goanna's are a predatory lizard found throughout Australia and South East Asia. Despite their bulky size and sharp claws and teeth, they pose very little threat to humans as long as they are left alone. Combining both hunting and scavenging techniques, Goanna's feed on any animal that is small enough to eat whole! This includes mice, birds, insects and your lunch if left unattended on the beautiful Whitehaven Beach!