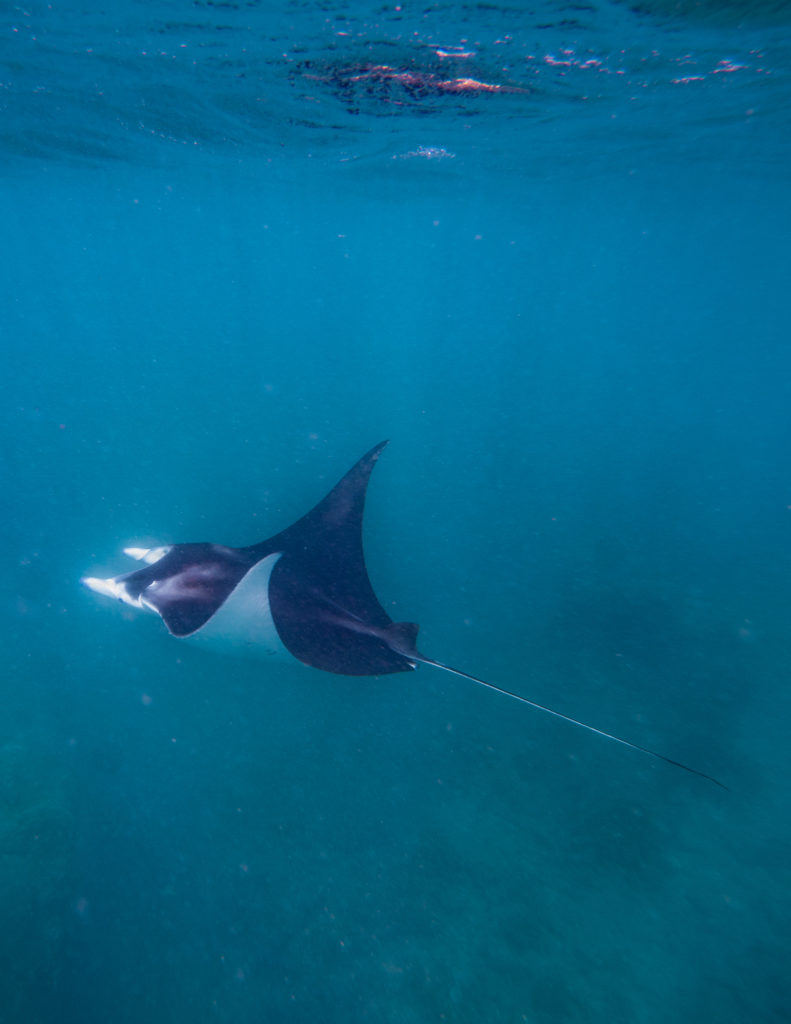 We're getting to that time of the year again! The first couple of Manta Rays have been sighted in the Whitsundays.
Whitsundays is home to the Reef Manta Rays (Manta alfredi), the second-largest species of ray, second only to the Oceanic Mantas. Weighing up to 1.4 tons and growing to 5 meters in width, these gentle giants are one of our favourite seasonal sightings. This incredible species is expected to live to at least 40 years old, although very little is actually known about these amazing animals.
In the Whitsundays, we generally encounter these elegant rays in the winter months. They eat tiny organisms, often microscopic, called plankton, which the manta ray consumes through filtering. For this purpose, it has within its gills some structures called gill rakers, which are widely sought-after in the market since they are used as remedies in traditional Chinese medicine.
They are currently listed as a vulnerable species due to a population decrease due to overfishing, bycatch of commercial fishing, habitat degradation, and a slow reproductive rate. Females only give birth every couple of years. Manta rays birth little manta pups about every second year, conveniently rolled up like little burritos. However, this is a relatively slow reproduction rate, which makes mantas vulnerable to overfishing.
Did you know?
• Manta Rays have the largest brain to body ratio of any living fish, giving it enough smarts to make the average dolphin jealous!
• Their spots are like fingerprints! Each Manta has unique markings on its underside that make them identifiable. Project Manta tracks the number of Mantas from photos. We only get them during the winter, so where do they go for the rest of the year? Your photos can help map the movements of a massively understudied creature. If you capture a photo of their underside and it's not been sighted before, you even get to name it! We log our sightings regularly with Eye on the Reef to help scientists better understand these incredible creatures.
• Manta rays are completely harmless to humans, with a non-functioning tail spine and 300 tiny teeth. Being filter feeders, their standard diet consists of crustaceans, plankton and small fish.