The Yellowtail Fusilier (Caesio cuning) is a common bait fish found on the Great Barrier Reef. These beautiful schooling fish get their common name from their colouration. Blue or grey in colour with a vibrant yellow dorsal fin, the Yellowtail Fusilier is a popular sighting on the Reef.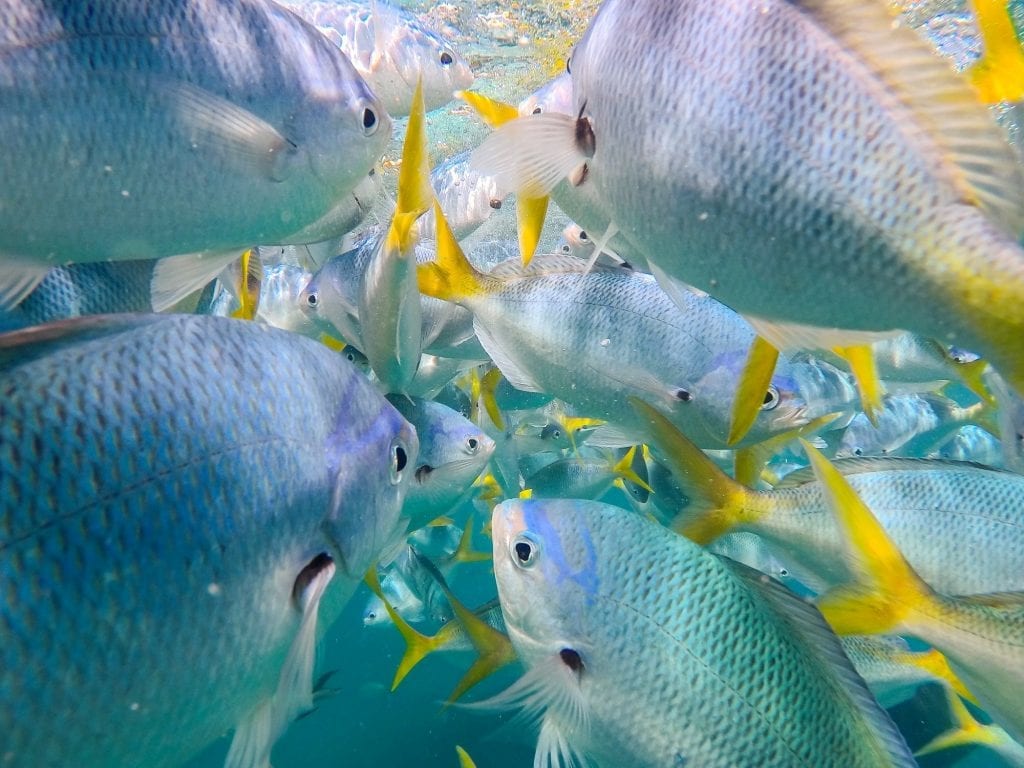 They are usually seen swimming in midwater where they feed on zooplankton, however, they are regularly sighted in the shallows over rocks or coral reefs.
They are closely related to the Snapper family. Although they have a slender body and only growing to a maximum of 60cm. This relatively small fish is incredibly popular with tourists due to the spectacular colourful displays created by their schooling behaviour.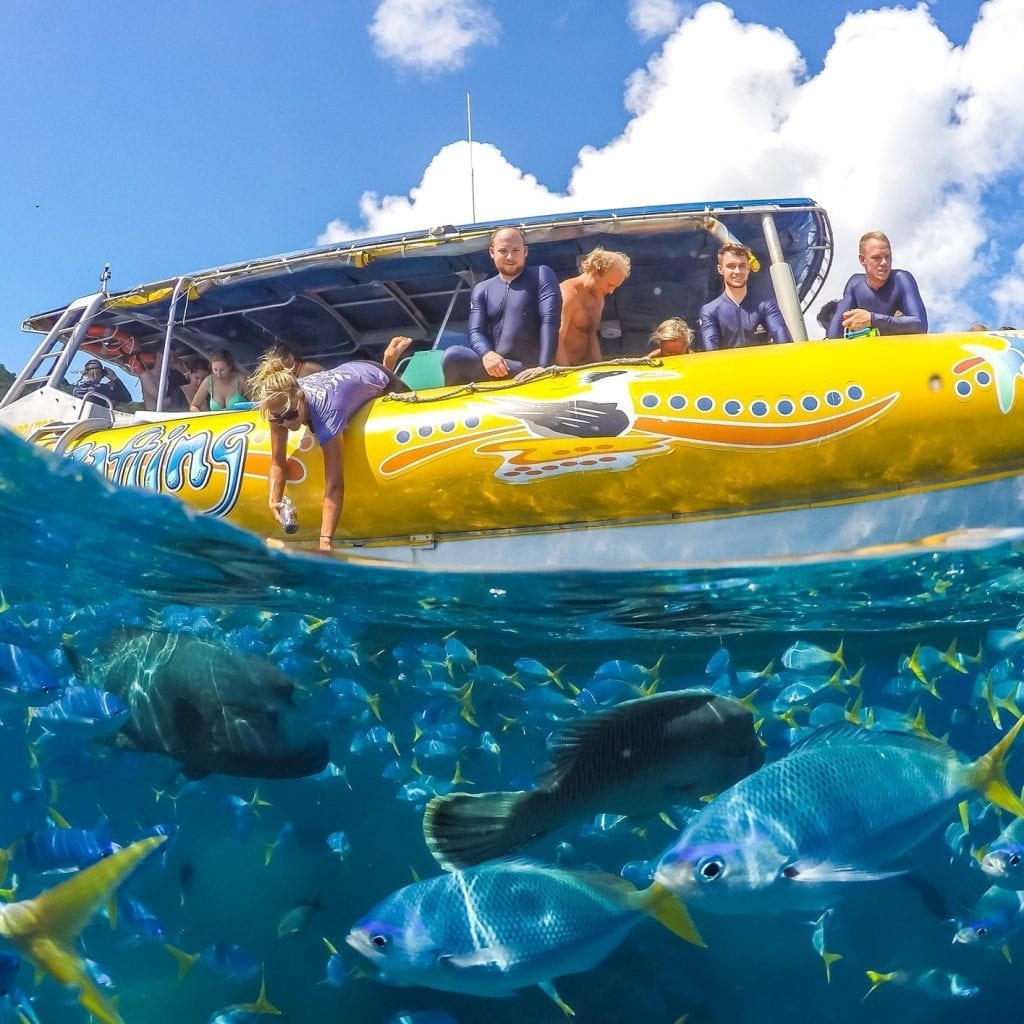 Although the Yellowtail Fusilier can be sighted across the whole of the Whitsundays, we recommend booking the Northern Exposure tour to increase your chances of getting close and personal with a Fusi! With two beautiful snorkels this tour will ensure you have a memorable underwater experience on the Great Barrier Reef.