The Mud Crab is throughout Australia. Known for their big claws, mud crabs belong to a group of crabs that have the last pair of legs flattened for swimming. They have a smooth carapace (outer shell).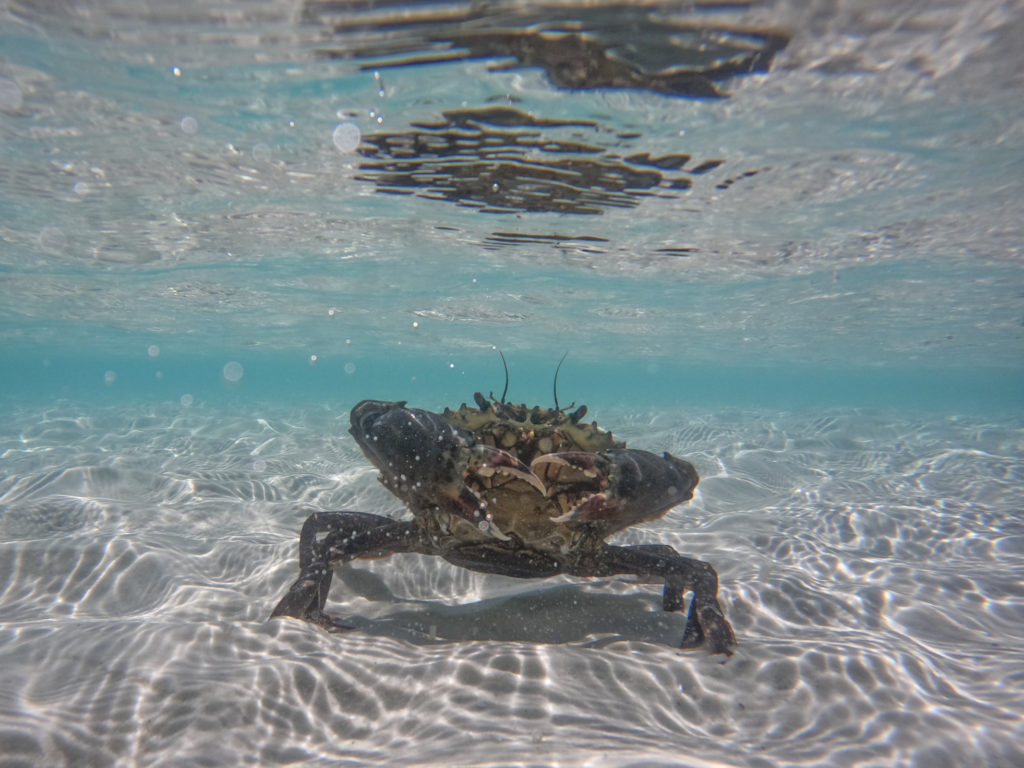 The Magnificant Muddie!
A Mud Crab doesn't grow continuously but results from a series of moults that happen when it reaches the size of its current shell. This shedding is triggered by hormones. A new 'cuticle' (hard protective layer) is secreted under the old shell. The crab rapidly absorbs water, splitting its shell then backs out of the old shell! Substances stored within the crab's body are rapidly redeposited to
harden the new cuticle into a larger shell. The fluid in the body is replaced with meat during a period when the crab feeds voraciously.
Famous for being great for eating! Guests on board Ocean Rafting were shocked to see this guy walk up the beach at Whitehaven! Living in the Mangroves of Hill Inlet is commonly known amongst locals but its very rare to see one of these creatures out in the open in the middle of the day!
Ocean Rafting promises amazing and unique wildlife experiences all year round so join us on a tour to experience the wonders of the Great Barrier Reef for yourself!