Welcome back Reef Guardian!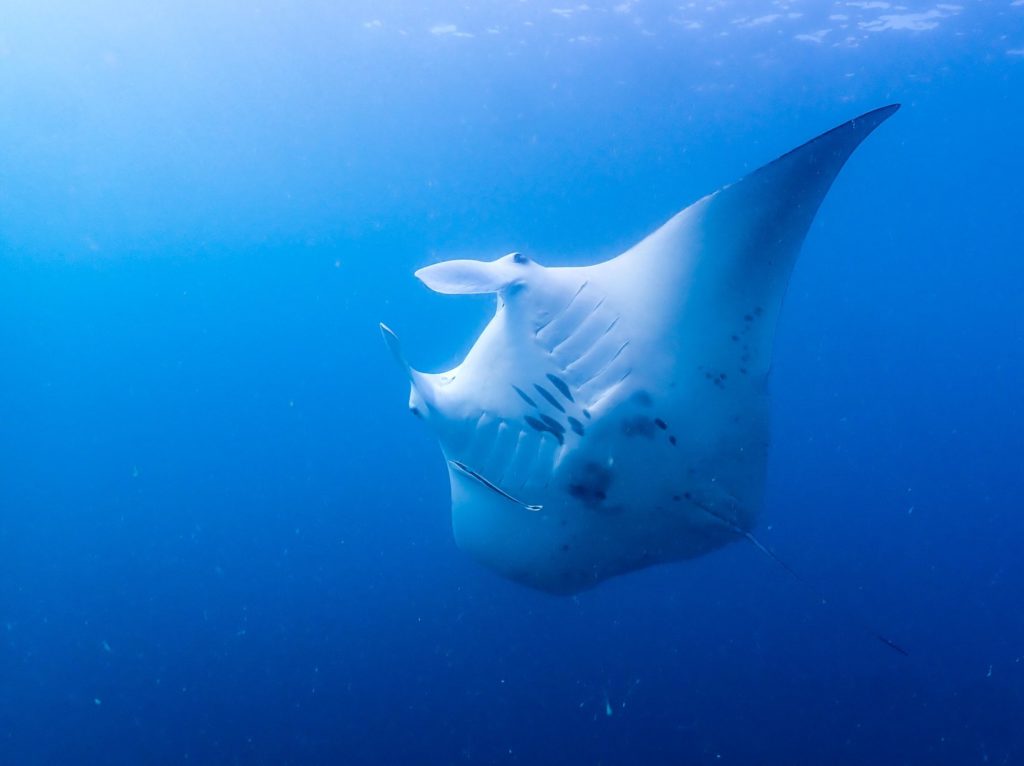 Winter in the Whitsundays never fails to disappoint, we've had beautiful weather and encounter after encounter with some of our favourite seasonal visitors, both the Humpback Whales and these beautiful Reef Mantas! But this interaction was something a little bit special. First sighted in 2020 during a coral restoration program ran by Reef Ecologic in Mantaray bay, we were delighted to see one of our favourite Mantarays cruising around Hook Island again this year.
Very little is known about the migratory paths of these gentle giants but where possible, crew have been trying to ID these incredible creatures. All with a unique 'fingerprint' the markings on the underside of these Manta Rays can be used to identify individual animals. This particular Manta was named 'Reef Guardian' by Gemma Molinaro back in 2020 in honour of the coral restoration program. Just last month, 'Reef Guardian' was once again sighted along the fringing reefs of Hook Island by our Eco Host Charlotte.
Project Manta, an Australian-run database specialising in the distribution of these animals has recently reached 1500 unique Mantas recorded in their database. This sighting illustrates how this animal returns to the Whitsundays at this time of the year and starts to paint a picture of the migratory routes of these beautiful creatures.
Ocean Rafting is proud to be involved in citizen science methods such as Project Manta and this year an internal database ran by one of our eco-host's Jess has successfully recorded 81 individual Mantarays this winter around the Whitsunday Islands. This information, along with dates, tides and weather information has been sent to the Great Barrier Reef Marina Park Authority through Eye on the Reef as well as Project Manta for further analysis. We hope that the contributions of our team can aid the discovery of these elusive creatures in order for us to help protect their environment that we are lucky enough to work in.
With the winter months closing in, we expect to only see these beautiful animals for a few more weeks so now is the perfect time to join us for a tour here in the magical Whitsundays!