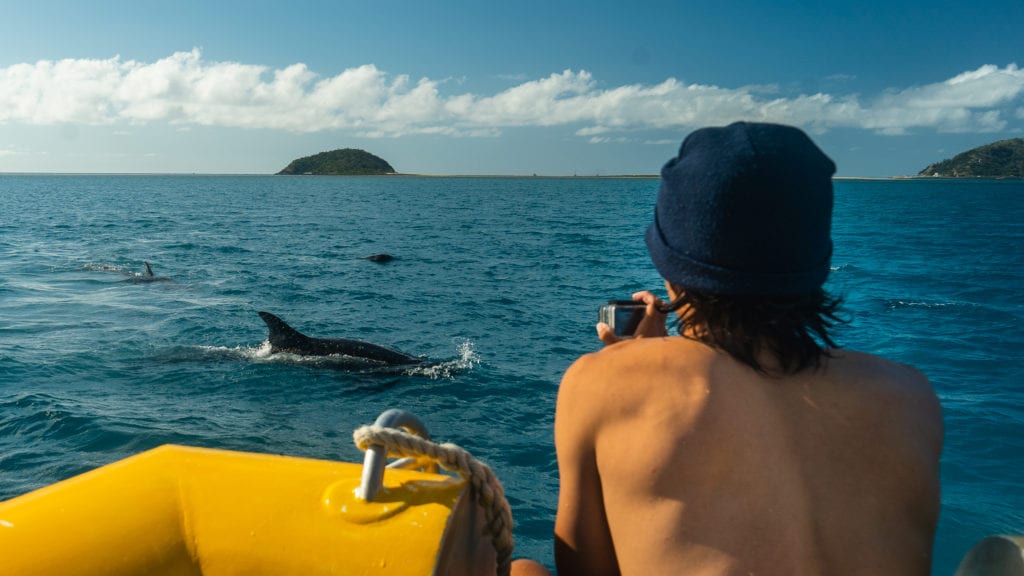 Another rare sighting in Whitsunday waters this week as our crew onboard Thrilla were treated to a pod of 12 adult False Killer Whales on their way home from a day worth of reef surveying for the Great Barrier Reef Marine Park (GBRMPA). Ocean Rafting is proud to have been involved in a large scale reef mapping project to help identify reef recovery post-cyclone, Debbie. For more information on this project, check out GBRMPA's write up here.
The crew can't help but feel that this epic encounter was a thank you from mother nature with these usually elusive animals circling the boat for almost half an hour on the return journey home!
False Killer Whales are a species of Oceanic Dolphin that share similar characteristics to the Killer Whale (hence the name!) These creatures, however, are no small dolphin! Reaching lengths of almost 5m's some of the adult members of this pod were well over a third of the length of our 12m vessels when they came for a bow ride on the way home.
These amazing encounters are shared through the Eye on the Reef Network, the official citizen science network for the Marine Park Managers and hopefully, you when you come to visit us for a tour of the beautiful Whitsundays!