Another reason to love the Whitsundays!
Summer on the Great Barrier Reef Marine Park means it's turtle nesting season! 6 out of the 7 species of turtles call the Great Barrier Reef home, and from October to March, the female turtles will drag themselves up on the beaches to lay clutches of over 100 eggs. After 6-8 weeks of incubation, the hatchlings will face their biggest challenge yet to avoid predation by birds, sharks, fish and other wildlife as they make their dash to the open ocean. With only 1 in 1000 hatchlings expected to make it to adulthood, it's never been more important to be reef smart around nesting and hatching turtles.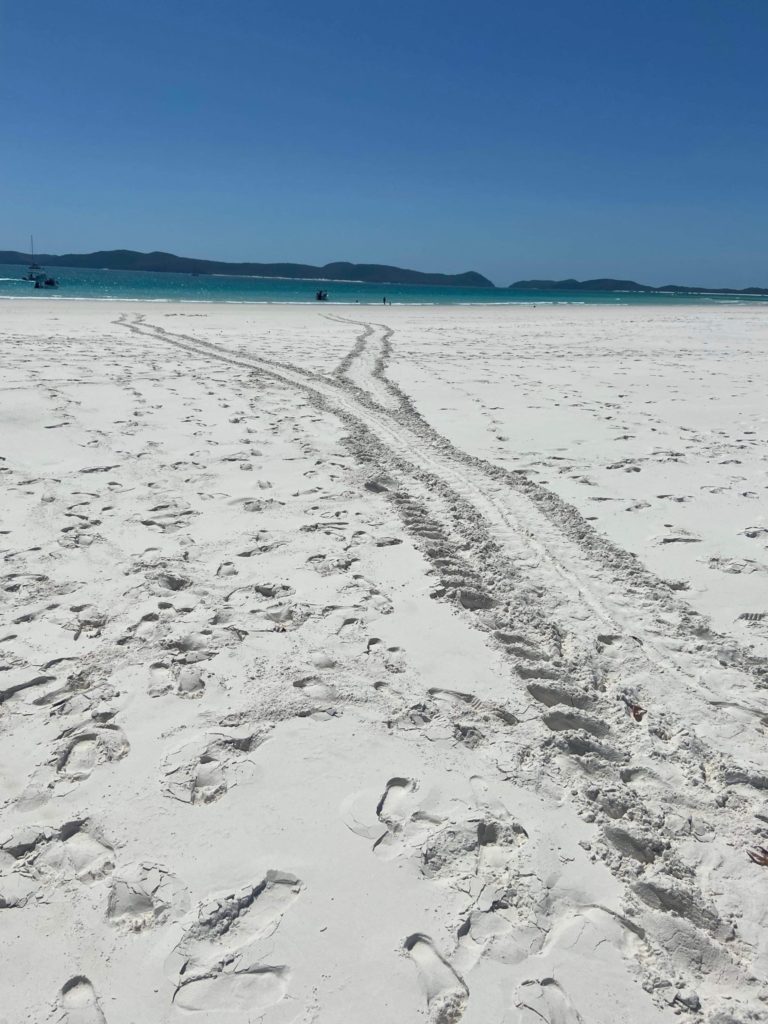 These turtles' tracks are a common site around the Whitsundays and is a great opportunity to share the sea turtles story with our guests! Want to learn more about Turtles? Check out this write-up on everyone's favourite Marine Reptile!