At Ocean Rafting we are always looking at ways to improve our business; that's why we have teamed up with the Airlie Health Hub, who are now providing us with cleaning chemicals that we use both in our office and onboard our vessels. These cleaning chemicals are all-natural, plant-based, toxic, and cruelty-free, biodegradable, eco-responsible, grey water & septic safe along with being proudly Australian.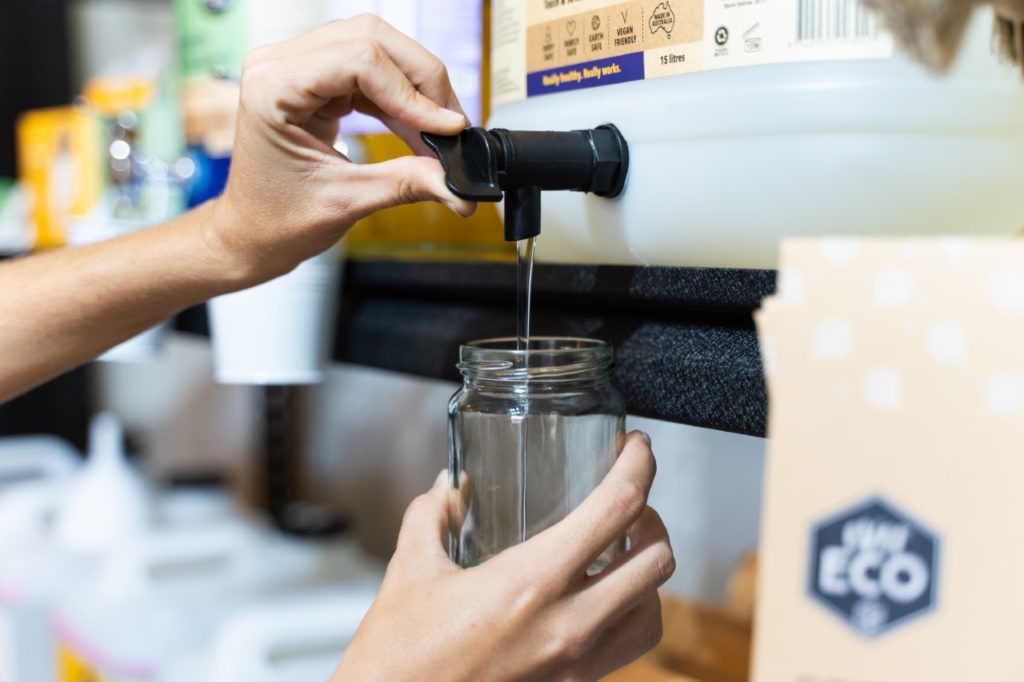 Covid-19 has caused all businessnes to make changes to their operations but we saw this as an opportunity to change for the better. All of our equipement is regularly santitised both on board our vessels and back at the office at the end of the trip, but it remains incredibly important to us that our practices benefit both our guests and the natural environment we are lucky enough to live and work in. With this small change all of our grey water is now toxic free and reef safe, ensuring that we can continue to protect and preserve the beautiful Great Barrier Reef.

Environemental Manager – Ocean Rafting
Proudly the first of its kind for the Whitsundays area, the Airlie Health Hub specialises in Organic bulk foods, chemical-free cleaning, and personal care products with a fundamental commitment to eliminating single-use plastic waste, supporting our local economy and the environment with sustainability front of mind.
The concept of fill and refill shopping enables customers to live an eco-friendlier lifestyle by eliminating packaging and encouraging the use of B.Y.O refillable containers. This commitment will minimize our stores and customers' waste and plastic generation, therefore helping protect our planet.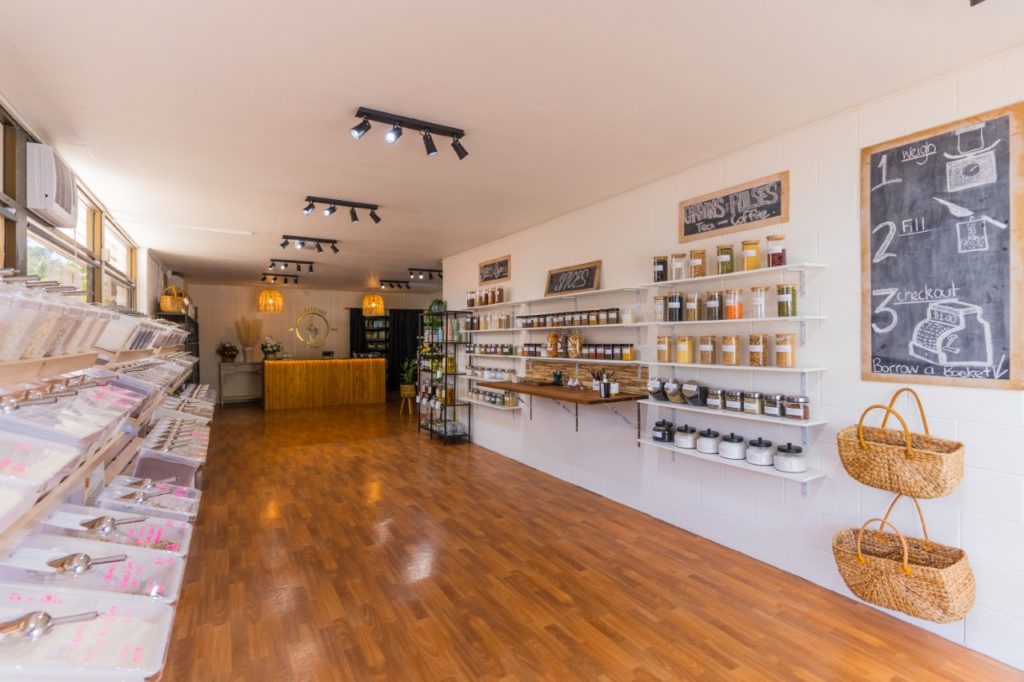 Airlie Health Hub supplies the following everyday essential items in plastic-free form; Grains, beans, flours, nuts, herbs, spices, dried fruit, superfoods, flour, coffee, tea, confectionery, seeds, cereals, oils, pasta, rice, snacks, household cleaning and personal care products.
Since changing suppliers just over a month ago, not only have we eliminated any harmful chemicals entering our waterways, but we have also cut out single-use items for disinfectant, hand soap and floor cleaner. This sustainable solution is something Ocean Rafting is proud to be involved in and will continue to work with the Airlie Health Hub for an environmentally friendly future.