Mangroves are just muddy, smelly, mosquito-ridden playgrounds for crocodiles, right?
Wrong!
As part of the Queensland Governments Reef Assist Program', Ocean Rafting was lucky enough to this week welcome Dr. Derek Ball and Steve Fisher from Reef Catchments, Wild Mob and Master Reef Guides, aboard for a 3 day workshop on our local Mangroves and terrestrial eco-systems!
While our passionate team is heavily involved in a diverse range of underwater initiatives, it was a fantastic opportunity for the team to explore the dry side of our Whitsundays paradise and further enhance our local knowledge, to give back to our guests!
The local Mangrove systems of Hill Inlet, Whitehaven Beach and surrounding islands are an incredible ecosystem! While often left off the bucket list of places to explore, there's no shortage of wonder hidden within. Not only do these ecosystems play a crucial role in the health of the Great Barrier Reef, they also act as a nursery for 70% of commercial fish species, turtles, crustaceans, rays and sharks in the juvenile years.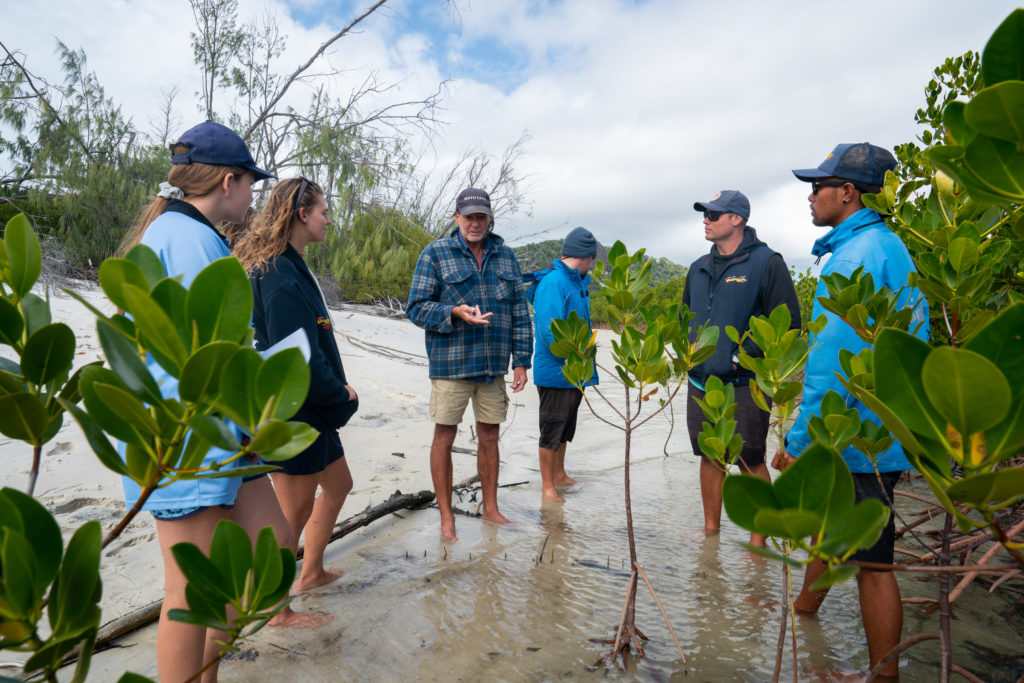 The mangroves are the first line of defence for the Great Barrier Reef and act as a natural filter from agriculture and land-based toxic run-off. They can also stockpile colonies of coral species if growing conditions on surrounding reefs aren't habitable after recent storms or chemical imbalance in the ocean.
Did you know that Mangroves can store more carbon than rainforests!
This project is funded through the Queensland Government's Reef Assist Program and delivered by Reef Catchments.