This week Skippers James and Toby, along with Director Jan were invited to Fitzroy Island for the Master Reef Guide Masterclass and the Tourism Leadership Event.
This workshop aimed to bring together Master Reef Guides from across the Reef. Training in "Eyes and Ears" compliance, Reef Health and Impact Survey methodology, turtle nest monitoring and animal stranding response, Crown of Thorns Starfish control, World Heritage interpretation and experiential education program delivery.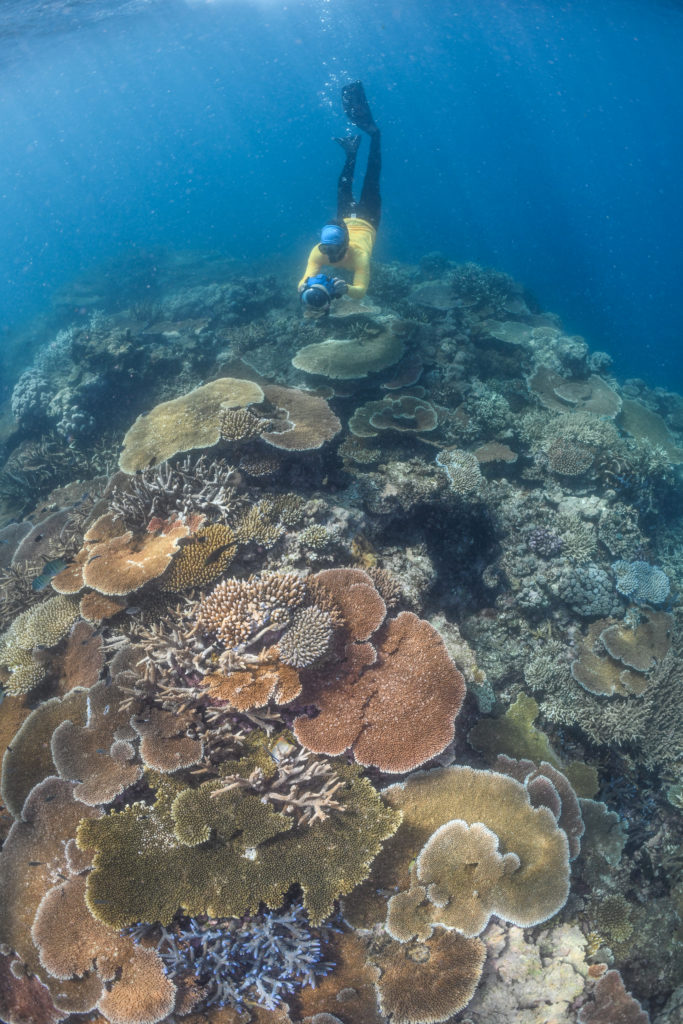 'This week has been an incredible opportunity to engage like-minded tourism industry professionals to marine park managers to work collaboratively towards protecting the Great Barrier Reef. The skills learnt this week we can use to actively report to GBRMPA who are perfectly placed to make informed decisions about how to best protect the GBR' – James (Eco Manager)
We will head back to the Whitsundays and train the rest of our crew in the skills learnt this week to have an active presence in the marine park as well as ensure we are providing the most accurate information to our guests joining us on our tours in the Whitsundays.
Want to make a difference on the GBR? Come and 'See the Reef, Love the Reef and Protect the Reef' with Ocean Rafting.