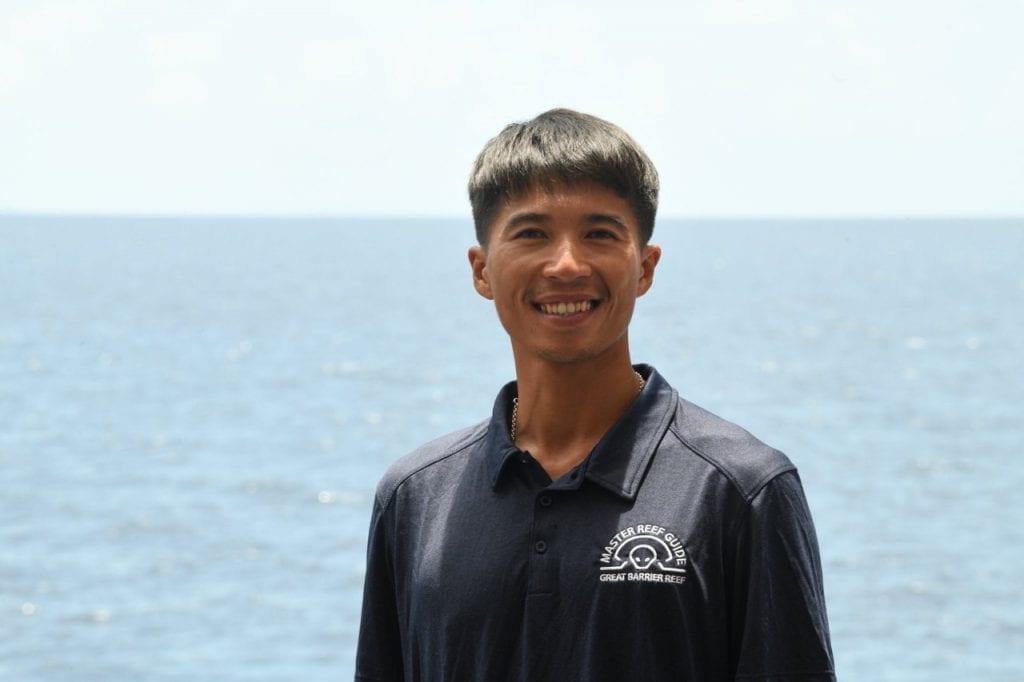 Have you met Tay?
Our multi-lingual eco-host and larger than life mer-man, Taylor, is now an official Master Reef Guide!
Master Reef Guides are recognised as the world's leading reef guides, interpreters and story tellers, sharing the wonders of the Great Barrier Reef World Heritage Area.
Master Reef Guides are reef ambassadors, providing up-to-date information on the Reef, sharing stories of the magical World Heritage Area, and explaining what you can do to make a difference.
The Master Reef Guide program is delivered by the Great Barrier Reef Marine Park Authority, Association of Marine Park Tourism Operators and Tourism and Events Queensland, and is the first of its kind for the Reef.
Tay is the fourth member of the Ocean Rafting and Ocean Safari family to be selected for this program. With a Taiwanese heritage, Tay joined us in late 2017, and is proud to be the first Mandarin-speaking Master Reef Guide.
Combining Taylor's enthusiasm and experience, and with a team of passionate reef ambassadors behind him, Ocean Rafting can continue our exciting environmental initiatives, while committing to sustainability and eco-education!