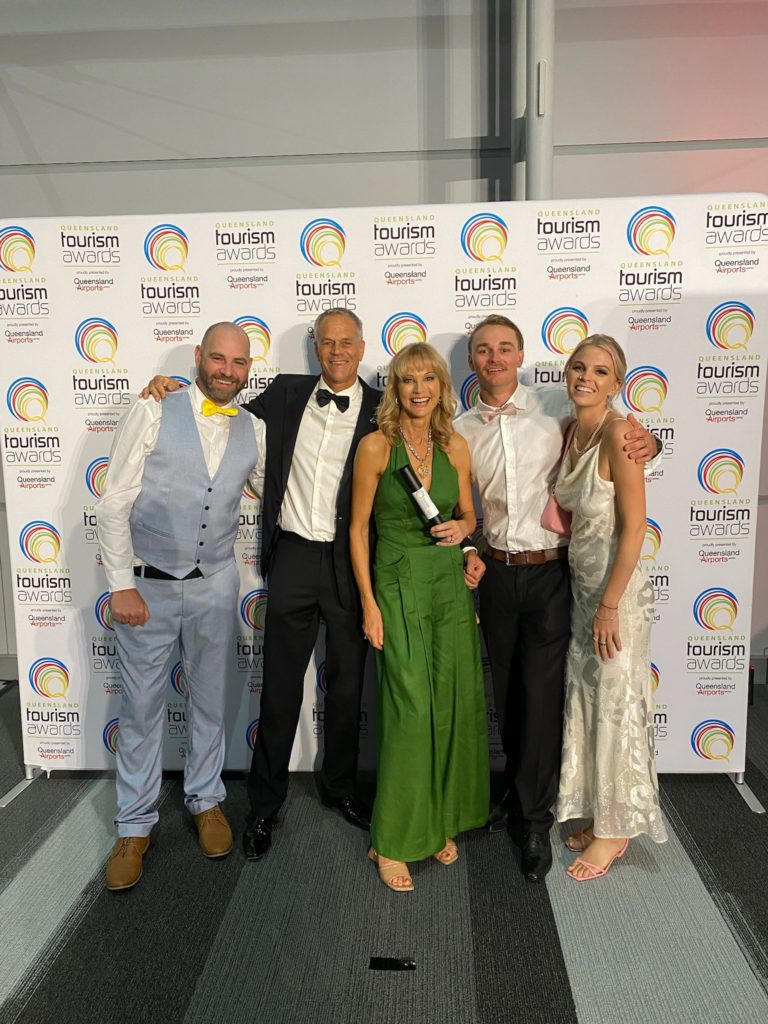 The Ocean Rafting team came home with a silver award at the Queensland Tourism Awards 2021 held in Brisbane on Friday night, winning the award in the Major Tour and Transport Operator category.
Owners Peter and Jan Claxton attended the Queensland Tourism Awards 2021 ceremony and gratefully thanked their team, guests and industry partners in getting through the challenges of the past two years.
"It has been such a difficult period the world over and we're looking forward to better times ahead for everyone. We are beyond proud of our team and so pleased that we managed to keep everyone employed throughout this time. We also can't thank our guests and partners within the industry enough for their mutual support and for handling the challenges together as they arose," said Mrs Claxton.
"Despite everything, it was wonderful to catch up with other Queensland tourism operators and partners to celebrate together at long last. Our whole team pass on our congratulations to all the other winners and finalists."
"After 24 years of operation, we are proud of our strong standing in the marketplace as a high standard, multi award-winning tourism operator, with more exciting projects in the pipeline. Good times are ahead." said Mrs Claxton.