Ocean Rafting is excited to have been selected as one of three high-standard tourism operators to be involved in the Whitsundays Coral Nurture Program, a tourism-led coral gardening initiative that will look to assist recovery across reef sites that were heavily affected by Cyclone Debbie.
The Coral Nurture Program (www.coralnurtureprogram.org) was established in 2019 as a world-first partnership between reef tourism and research in Cairns-Port Douglas for local reef site
rehabilitation and restoration. The Program is a coral gardening-based approach that is
led by tourism operators to grow and re-plant coral, using innovative methods that are low
cost and integrated into existing tourism operations. Scientists from UTS drive the data collection and interpretation to validate observations and identify improved approaches to further enhance the scale and effectiveness of the tourism-led activity. Coral Nurture Program activity by select high standard operators in Cairns-Port Douglas has now planted over 67,000 corals across 27 reef sites, resulting in survivorship of over 80% and re-growth of small fragments to reproductively mature adults within 3 years. This has been aided by the installation of 100+ nurseries to selectively grow coral of interest. Whilst coral gardening type activity has been trialled in the Whitsundays previously, the proposed project "Coral Nurture Program Whitsundays" is to optimise how the success in the Cairns-Port Douglas region can be adopted elsewhere, but importantly to equip tourism operators with new tools for operator-led stewardship of reef site health.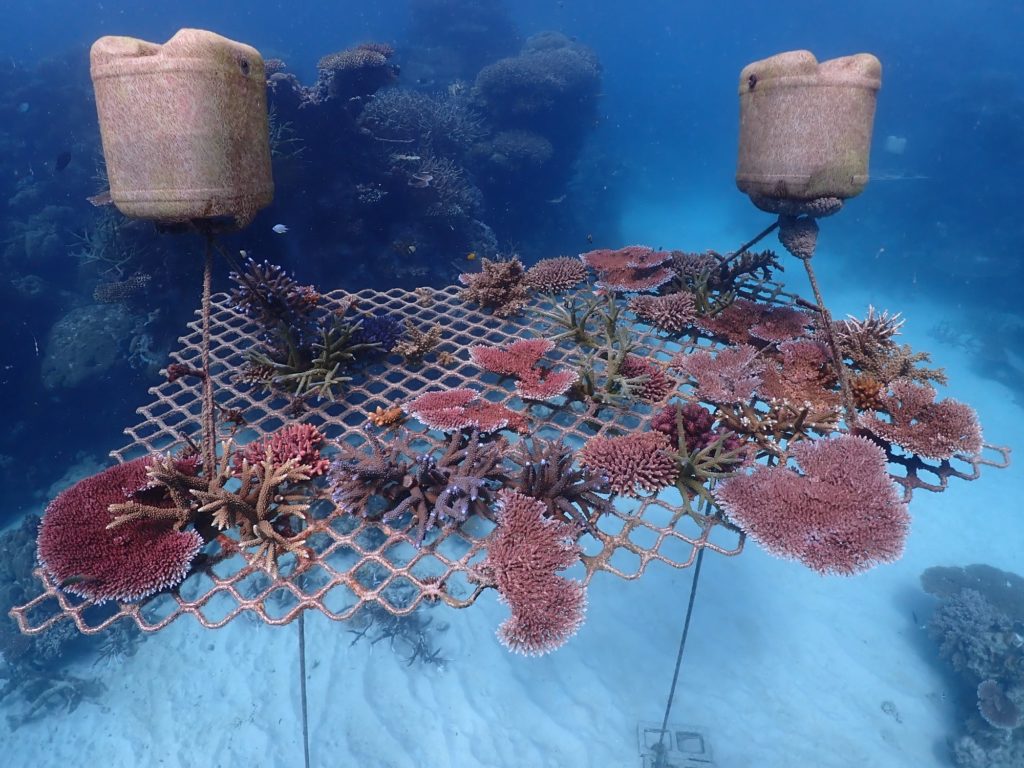 We are excited to be involved with another environmental initiative that looks to assist recovery on the amazing fringing reefs we have around the Whitsunday Islands. 5 Years on from cyclone Debbie we have seen some incredible coral recovery but some locations are taking longer than others. This project looks to assist sites that have high tourism value and this localised recovery project provides a great educational platform for us to show our guests a hands-on approach to assisting recovery. More importantly, it spreads the message that the Great Barrier Reef is not dead but under correct conditions, damaged corals can recover and this project illustrates that. We aim to send our guests home with memories that last a lifetime and we know that by being involved with projects such as this one our crew gain additional knowledge and passion for the marine environment that provides a world-class experience for our guests.
James Unsworth
Environmental Manager – Ocean Rafting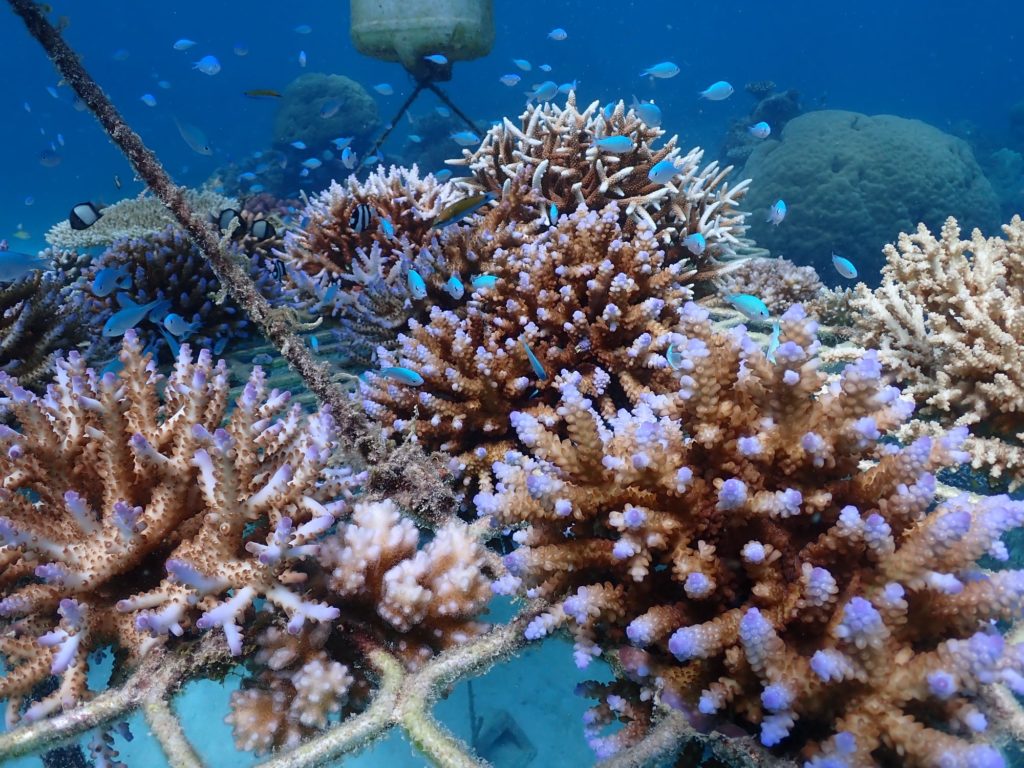 These nurseries also provide habitat for other marine life beyond the coral fragments. There is also proven success in the Cairns/ Port Douglas Region, so we welcome to opportunity to be involved in this program. (All images taken in the Cairns Port Douglas Region)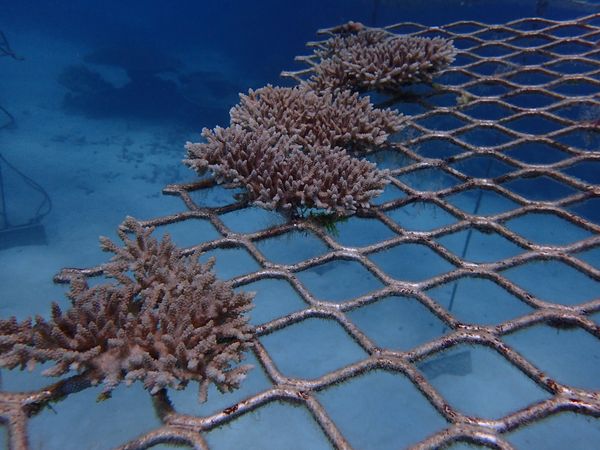 Ocean Rafting is scheduled to start the practical elements of this project in early September! Keep an eye on our Social Media and Website updates for updates!