Recently Merran, one of our Master Reef Guides, was lucky to attend a Hydrophone Training Day as part of a UQ long-term monitoring program. The Cetacean Ecology Group has been studying Humpback Whales for more than 25 years. This research focuses on the iconic whale song!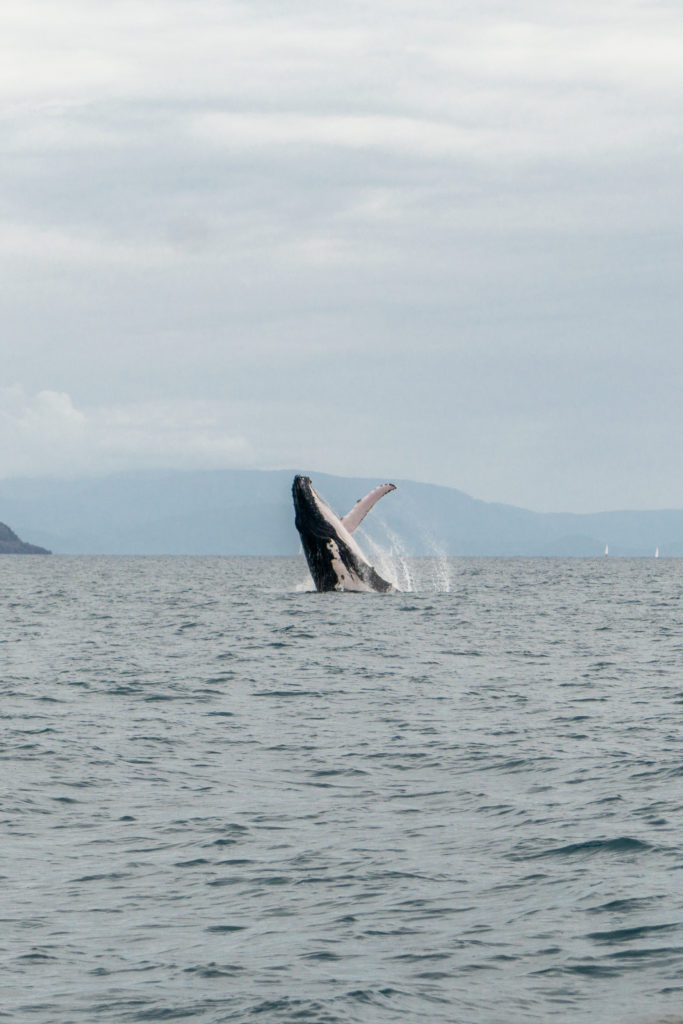 All Humpback Whales make social sounds, however, only the males sing! They are capable of singing notes, phrases and themes. Their songs can last up to 20 minutes in length and can be heard from up to 20 nautical miles away.
The complexity of whale song can be determined by measuring both the number of sounds whales make, and the length of sound patterns. Scientists have found that songs are being learned between whale populations that share migratory routes, such as the Australian West Coast, New Zealand and New Caledonian populations.
Researchers have recordings of the East Coast Whale population song heard from key migratory locations such as the Gold Coast, Stradbroke Island and the Sunshine Coast, and they are extremely interested to hear what our boys are singing about in the Whitsundays!
Ocean Rafting will soon have access to a hydrophone, which staff will be able to take out on our Reef Survey days to listen, record and contribute to this valuable research. We also partner with Wave Air and conduct Aerial Surveys to monitor the abundance and behaviour of the Humpback Whales we sight in the Whitsundays.
Learn more here!