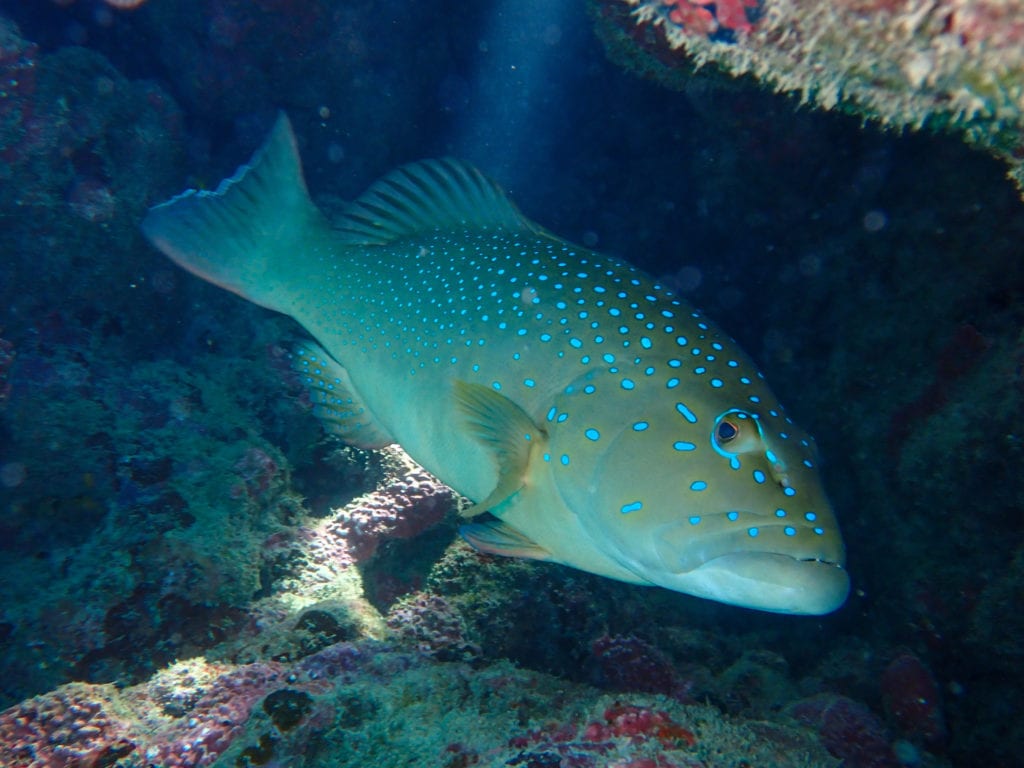 Despite its name, Coral Trout are members of the Serranidae family and not related to trout at all! The Coral Trout gets its common name from its appearance, looking similar to the freshwater species. The iconic blue spots make these reef dwellers easy to identify.
Coral Trout are best known for being great eating! But as with everything on the Great Barrier Reef, there are restrictions and protections in place to ensure these animals' sustainability. Coral Trout are considered an indicator species by the Great Barrier Reef Marine Park. Monitoring these fish and categorising them by size; these observations give the Marine Park information on how the zoning system works up and down the reef.
Green zones (No fishing) allow fish stocks to repopulate. Once an area becomes too densely populated, a spill-over population enters zones that can provide fishers with their dinner! The zoning system allows for all park users, be it recreational, fishing or tourism, to benefit and enjoy the Great Barrier Reef, all whilst maintaining a sustainable ecosystem for everyone to enjoy.
Green zones are often where we chose to snorkel! With an abundance of marine life and separating ourselves from other park users, it ensures you get the best tour experience on Ocean Rafting.