This week we have been spoilt with an abundance of humpback whales on their annual migration up the East Coast of Australia. Recently being named a Whale Heritage Area, all eyes have been on the Whitsundays and these iconic seasonal visitors.
On board, our Northern Exposure Tour this incredible sighting was captured by Eco Manager James.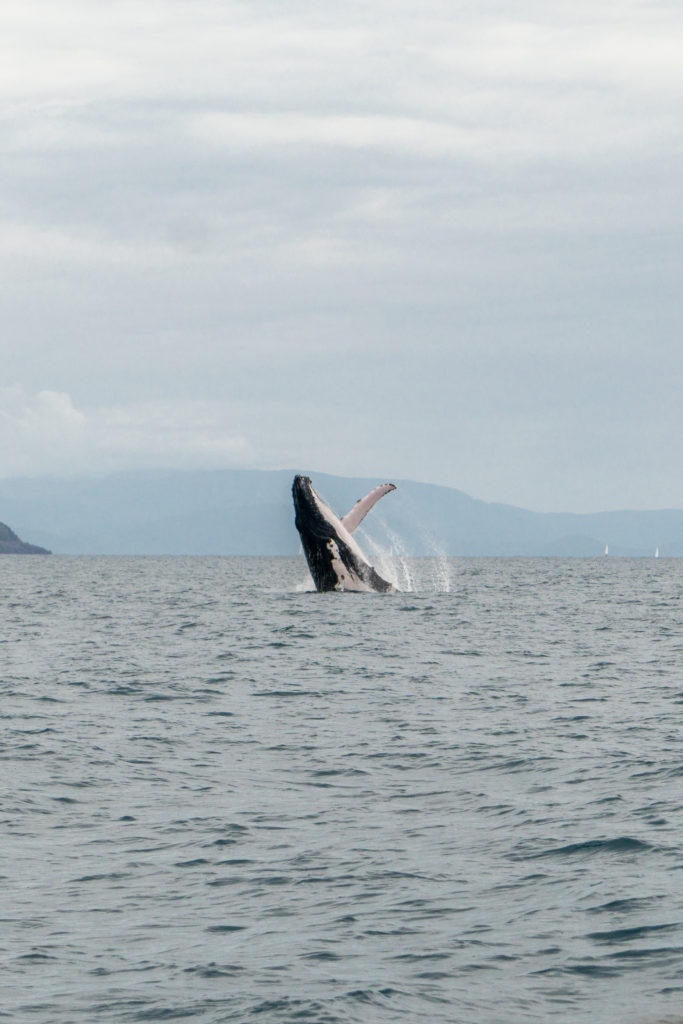 This was one of the best days on the water for wildlife experiences, we saw over 30 whales, displaying multiple behaviours! From spy hops to tail slaps to full body breaching and pectoral slaps the guest got to see it all! We were also lucky enough to experience Dolphins, Turtles and Manta Rays all on the same day! Winter is truly my favourite time of year!
James
Skipper and Eco Manager
With a the whale season running until September there has never been a better time to join us for an experience here in the beautiful Whitsundays!