What is coral spawning? Something most people have heard of, but often something that people don't fully understand. It is often mistaken for algae blooms such as Trichodesmium. But in reality, coral spawn is much rarer and more significant than people might think.
Coral spawn is one of natures most spectacular events. Hard, stony corals that are responsible for building the amazing reef structures of the Great Barrier Reef simultaneously reproduce, once a year, on cues from the lunar cycle and the water temperature. This incredible evolutionary adaptation gives corals the best chance for widespread reproduction across reefs all over the world.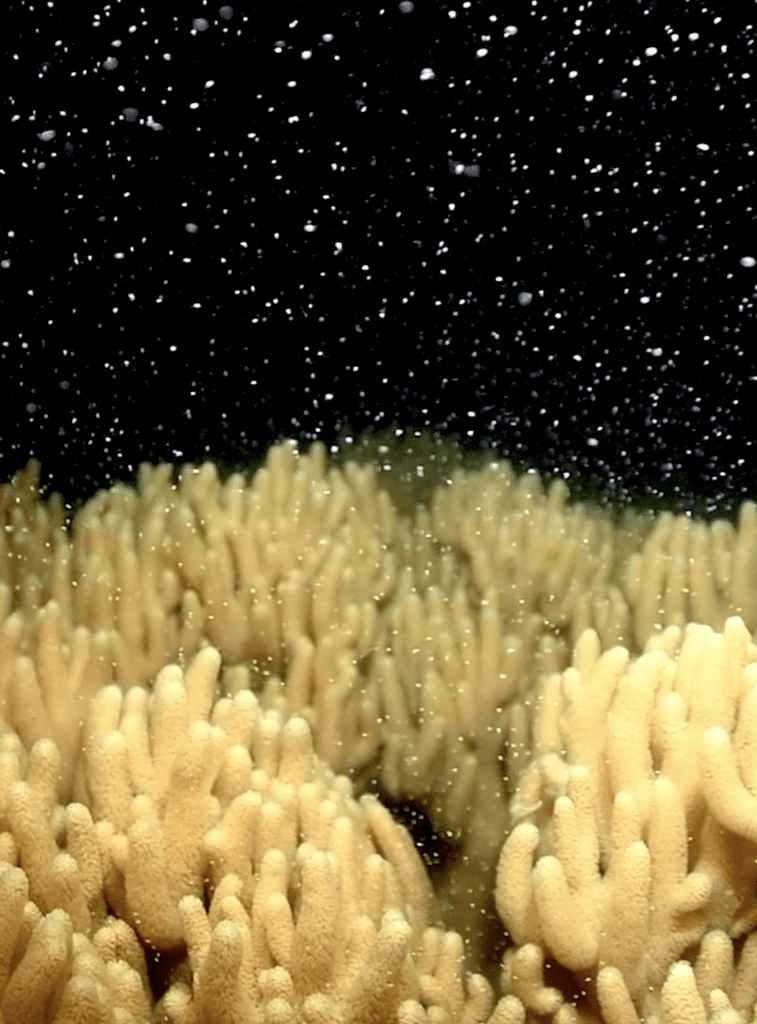 By simultaneously releasing these reproductive cells called gametes into the water column, it creates an underwater blizzard of millions of these cells. Now many of these get eaten by fish but those that fuse form an embryo and then ultimately coral larvae that can settle on an appropriate area on the reef.
This event is arguably the most important in the reefs calendar. Particularly in the Whitsundays post cyclone Debbie that saw severe damage to some of our fringing reefs in the Whitsundays just over three years ago. There has been a positive recovery in the region since this extreme weather event, but a successful annual spawning has never been more important for the regeneration of our local reefs!
This year Ocean Rafting will be involved in an exciting new project to help optimise this years spawning event! Stay tuned for more information!
Want to learn more about coral? Check out our article What is Coral? for more information!