This post marks the start of Ocean Rafting's quarterly updates on reef health around the Whitsundays. With our talented crew visiting the reef every day of the year, there is no one better placed to monitor and notice changes on our beautiful section of the Great Barrier Reef. For the first update, we will talk about how the reef is thriving after a warm summer and unexpected break from visitation due to Covid-19.
Since being back up and running, the crew at Ocean Rafting have noticed thriving marine life and excellent recovery from the sections of reef that were experiencing bleaching during the summer. We saw bleaching due to warmer waters in specific species of coral including branching corals, fire corals and anemones. We are pleased to say that from our long term monitoring through Eye on the Reef, we can report an almost complete recovery!
Now, although these photos seem alarming, bleached coral can recover in suitable conditions. We are delighted to show you some images of the reef from August 2020 below.
Branching coral around the Whitsundays has made a particularly good recovery! The photos below show images of branching coral (Acropora) 7 months apart. If you would like to learn more about coral, check out this article HERE.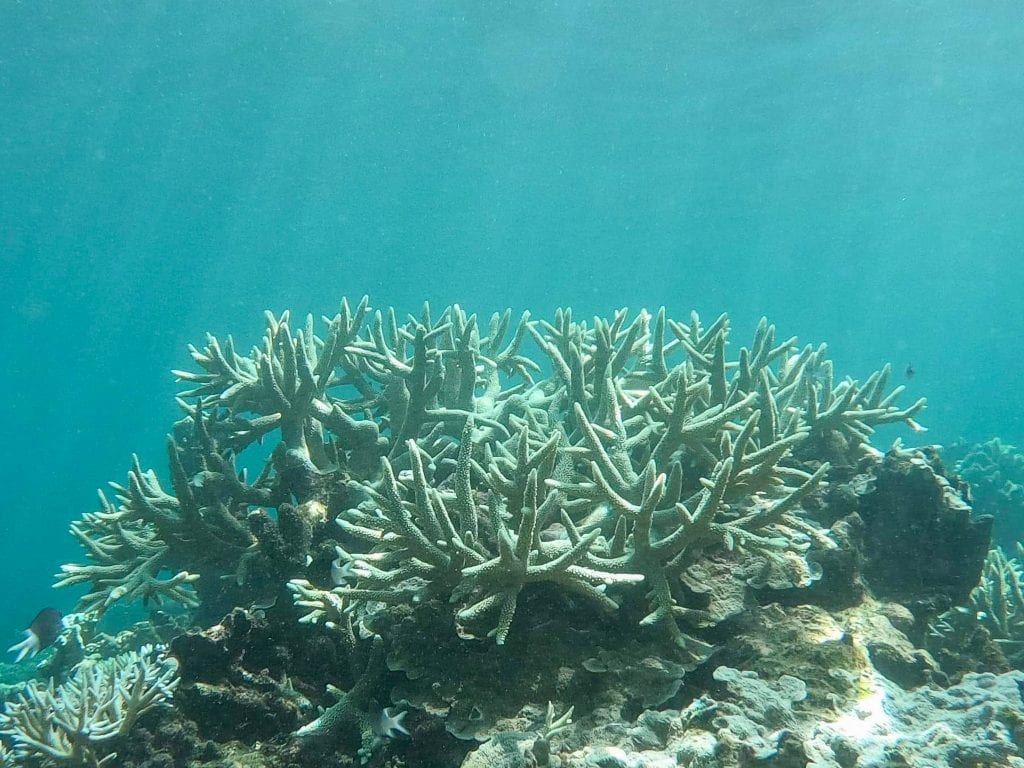 One of our favourite anemones on Hook Island has also made a full recovery! Showing how, in just a few months, under the right conditions, the reef has an amazing ability to recover and thrive. If you would like to learn more about coral, and coral bleaching check out some of our other website articles!