This weeks sighting comes from the Ocean Rafting FUNset cruise. On Friday night, we took 20 guests for an afternoon spin around the Whitsunday Islands with a final evening destination to watch a perfect winter sunset.
Whilst our guests enjoyed a few drinks and nibbles from this stunning location our eco-host Nicole spotted a Giant Shovelnose Ray (Glaucostegus typus) hanging out in the shallows!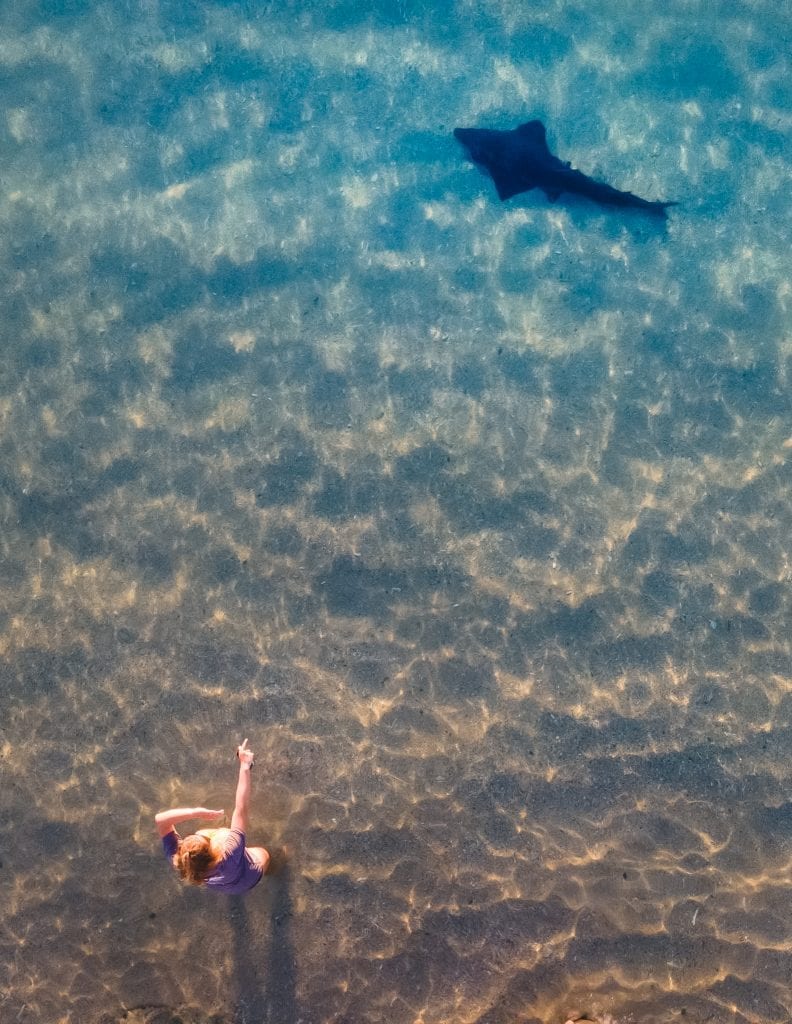 The Giant Shovelnose Ray is a species of fish found throughout the Great Barrier Reef and is usually sighted in shallow waters, including mangroves, estuaries and reportedly even freshwaters. Nicole took our lucky guests for a wade in the shallows to point out this gentle giant! Growing up to 2.7m in length, at full size, this is no small animal!
The Giant Shovelnose Ray has been tested for colour vision. This is the ability of an animal to identify between light composed of different wavelengths independently of light intensity. This was the first significant behavioural evidence for colour vision in any species of shark or ray!